HELLO WORLD DO YOU LIKE PIZZA? I LIKE PIZZA! DO YOU LIKE PASTA? I LIKE PASTA! DO YOU LIKE HETALIA? I LIKE HETALIA! DO YOU LIKE MR. GERMANY? I LOOOOOOVE MR. GERMANY!
Shut up ltaly. Now from the creators stand point. I am making my first wiki. It is about the popular progressive rock band RUSH. Their canadian. If you judge them I find you. No, better yet l'll let ltaly find you. (My partner also wanted me to mention that she will be posting sporadic Italy blogs from the popular anime show HETALIA. She most likely will be posting as other countrys from the show. If you don't know what HETALIA is, LOOOK IT UP! NOW!!)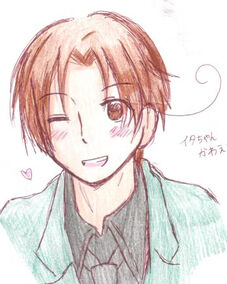 Ad blocker interference detected!
Wikia is a free-to-use site that makes money from advertising. We have a modified experience for viewers using ad blockers

Wikia is not accessible if you've made further modifications. Remove the custom ad blocker rule(s) and the page will load as expected.