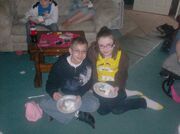 I have a crush on this guy at my school and he realizes i exist. he really makes me feel like im in love. he makes me realize what love really is and to love you have to love yourself first. I have learned alot about him since we first started talking...(: Kahiela here ive met her crush shes right hes adorkable but doesnt want a gf rightr now sadly but hes short cutee and lovable love ya little bro (Josh) Hannah back but just because he doesnt want a gf doesnt mean i should run away from feelings im still going to try each and everyday to make him mine. Never give up on your feelings girls because i havent and its brought me far and now i think im in love with my best guyfriend josh.(; Love may hurt sometimes but never quit trying because im still working at the puzzle piece by piece each day and when its completed i will be complete.(: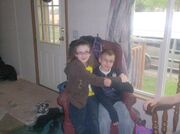 Ad blocker interference detected!
Wikia is a free-to-use site that makes money from advertising. We have a modified experience for viewers using ad blockers

Wikia is not accessible if you've made further modifications. Remove the custom ad blocker rule(s) and the page will load as expected.