Comments

0
How to Edit Your Wikia Google Description
Have you ever searched for your wikia on Google and seen a small description under it?
Similar to this: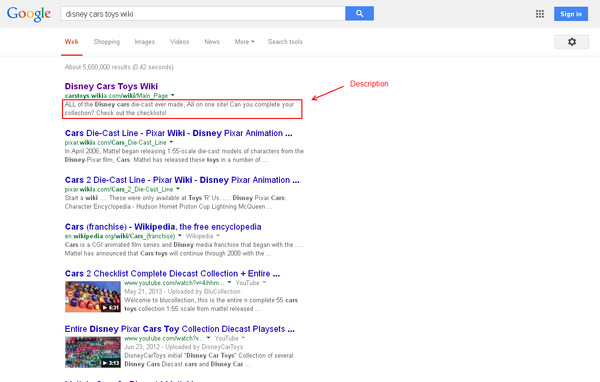 Well this is a basic tutorial to show you how to edit it. It's super simple, Go to http://YourWikiURL.wikia.com/MediaWiki:Description, and edit it to say whatever you want. In my case, I want to add something that will bring in more users. Then, Click 'Publish'. It may take a few days to update, but it will eventually.
Ad blocker interference detected!
Wikia is a free-to-use site that makes money from advertising. We have a modified experience for viewers using ad blockers

Wikia is not accessible if you've made further modifications. Remove the custom ad blocker rule(s) and the page will load as expected.