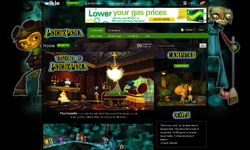 Do you want your wiki to look awesome, but aren't sure how to make it shine? At Wikia, we're constantly trying to improve the experience of creating and managing a wiki. Part of that support is offering expert help to wikis. I've been working on wikis for nearly five years, and as Community Development Manager, I'm your go-to person for approving and fulfilling community requests.
In addition to helping with custom themes, logos and home page designs, we're now taking requests for help with general clean-up and organization of your wiki as well as help with content creation.
How to submit a request
Before submitting a request, look over the best practices guidelines. To receive help, your wiki needs to have an active admin, a minimum of 50 articles and a clear category structure with no uncategorized pages, among a few other requirements.
Then, go to Community Requests and click the large button to leave a message on the page. Your message should include the name of your wiki and a description of your request. Don't forget to sign your message!
What happens next
I will reply to all requests, either saying that your wiki has been approved or that you need to make a few changes before we can help you out. Keep in mind that I'll be following the customization policy when fulfilling requests for custom themes.
The Community Requests process makes it easier for you to give your wiki a little something extra. For example, The Milkman requested help revamping Psychopedia, so I worked with him to help design a new home page, theme, logo and favicon.
I've rolled up my sleeves and I'm ready to work on improving your wikis, so let's get those requests in! And to all those wiki design experts out there... If you've recently changed the design of your wiki, we'd love to hear your tips. Please share them in the comments below.
Want to stay up to date on the latest feature releases and news from FANDOM?
Click here to follow this blog.
Interested in learning more about community management on FANDOM?
Click here to view our community management blog.