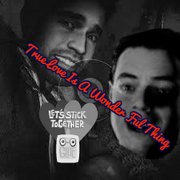 Yeah so basically me and Mike are officially a thing now (He doesn't know yet LOL) And we're just chilling around one day when he gets a call from Jessica and me being the extremely jealous type I take his phone and tell her whose in charge. Cuz y'know Mike is my man!~ And yeah she totally backed off... Mike got so mad at me though cuz apparently him and Jess were a thing and she dumped him? Why were you yelling at me if YOU were cheating on ME!? Like bro for real... Get your priorities straight... It's either me or some girl whose technically responsible for the death of my baby sisters...
But seriously Mike and me are official and I keep forgetting to tell him though... MIKE IF YOU"RE READING THIS WE'RE A THING NOW!!!
BYE!~
Ad blocker interference detected!
Wikia is a free-to-use site that makes money from advertising. We have a modified experience for viewers using ad blockers

Wikia is not accessible if you've made further modifications. Remove the custom ad blocker rule(s) and the page will load as expected.