Hello, Community Central! A user named Dragonleaf5678 and I have been working together on a new Wiki—a Wiki where you can create anything and (almost) everything!
Ready for it? The Wiki is called...The Fan Creations Wiki!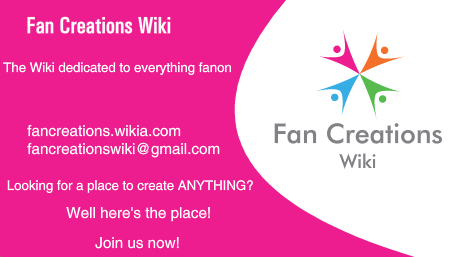 As we are fairly new, help is much appreciated!
If you find that you have questions, contact Dragonleaf (AKA the founder), and they will help you get started!
(Also credit to Dragonleaf for creating the above logo!)