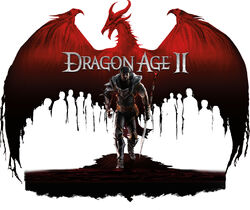 Have you entered the
BioWare Giveaway
? Up for grabs are six fantastic prize packs, including Dragon Age II, schwag from Mass Effect and Dragon Age, a Star Wars: The Old Republic comic and novel, and your choice of the classic BioWare game from GOG.com. The deadline is February 27th, so don't put this one off - enter today to win!
Speaking of Dragon Age II, stay locked on the Dragon Age Wiki leading up to the release in early March. There you'll find all the latest news, such as BioWare's Call to Arms. Here's the deal: if the Dragon Age II demo is downloaded 1,000,000 times by March 1st, they have agreed to unlock two in-game items for all players to use in the retail version of the game.
Prefer guns over swords? Good news for you -- both Bulletstorm and Killzone 3 are coming out this week.
Stop by the Bulletstorm Wiki to check out the unique weapons that you'll be using, such as the Boneduster, a sick four-barrel shotgun. There you can also read up on the main draw of the game, the Skillshots, creative ways to take out your enemies that use combinations of various weapons, moves and even the surrounding environment.
To find out what's new in Killzone 3, head over to the Killzone Wiki. There's a brand new character on the block named Jammer. She's one of the survivors of the Vektan invasion fleet marooned on Helghan, and serves alongside Rico and his unit as they look for a way to get off the planet. Also new is a multiplayer mode called Operations, in which players fight to achieve various strategic objectives on the map before time runs out, with objectives changing as the match progresses.
Which game are you most excited about? Tell us which one, and why, in your comments below.
Click here to receive updates on the latest Wikia contests and giveaways.