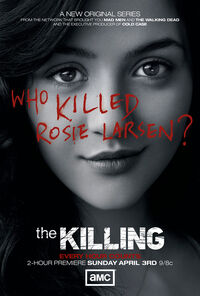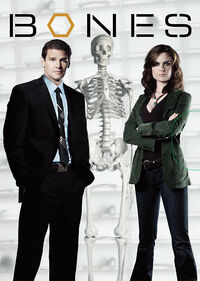 Hey, television buffs! Have you ever wondered what it'd be like to write for a show like Cheers, The Killing or Bones? At the Digital Hollywood conference in Los Angeles this week, the biggest names in TV gave us the inside scoop on what happens behind the scenes and scripts.
Hart Hanson, creator of Bones, Liz Tigelaar, creator of Life Unexpected, Jonathan Steinberg, creator of Human Target and co-creator of Jericho, Nicole Yorkin, co-executive producer of The Killing, and Rob Long, creator of Cheers (among others) told some awesome war stories, describing the highs and lows of working in the entertainment biz.
Here are some great quotes that we wanted to pass along:
On working backstage
"It's not really one job, it's five or six jobs... and any one of those jobs is enough to keep you busy every day ... The job of a showrunner is like sitting at a desk filled with crazy monkeys, and every person who comes in brings their own monkey. Your job is to make it so there are less monkeys when you leave than when you came in." -- Jonathan E. Steinberg, showrunner/creator, Human Target (FOX), co-creator, Jericho (CBS)
"It's always about collaboration. The mistake is trying to make [the show] your own. That's not your job, your job is to aid and abet … I've been on plenty of bad shows thinking, 'Why am I doing this?' Then I think of all the people with real jobs." -- Nicole Yorkin, co-executive producer of The Killing (AMC)
On seeing your script play out on screen
"When it's bad it's like the worst Thanksgiving dinner with your family... you could be trapped for a whole season. But when it's good, it makes you want to wake up in the morning and think about the characters all day. When Life Unexpected was canceled, I was like, 'I miss these fake people! I long for more fake people.' Does that make me crazy?" -- Liz Tigelaar, showrunner/creator, Life Unexpected (The CW)
On working with the cast
"I've had real jobs. I remember them. This is much better. I love the shock of my friends and family that I'm doing this. My dad will come and visit and look at the mural in the Fox lot and burst into tears. Boredom is a horrible thing. If you've worked in a factory, which I have, you kind of wish you'd get hurt so something would happen. Actors are not boring." -- Hart Hanson, showrunner/creator, Bones (FOX)
For those of you television addicts who fantasize about working on set, the best advice is to just start writing! Do you have a great idea for a TV show? Share your ideas below in the comments section.
Want to stay up to date on the latest feature releases and news from FANDOM?
Click here to follow this blog.
Interested in learning more about community management on FANDOM?
Click here to view our community management blog.