Hello, I'm an admin over on the Inkheart wiki. I would be much obliged if someone could answer a few questions I have. As I didn't know the proper place to post them I decided to write a blog post here about it, and possibly even slip in a little self promotion by briefly introducing you to my wiki while I am at it. I hope you don't mind. :) 
Questions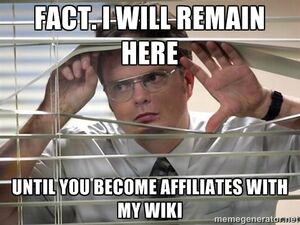 First off my question would be to the staff here. I am wanting to promote the Inkheart wiki to other book wikis, not by spamming up their blogs or trying to communicate with users directly, but by contacting their admins about affiliation.
Is this acceptable? I would not want to over step any bounds. Further more, would any of you have ideas on how to promote a wiki? If so I would love to hear them! 
Promotion
Now I'll take the time to tell you all a bit about the Inkheart wiki, and how I came to be there. 
If you haven't ever heard of them the Inkheart books are a trilogy of fantasy novels by Cornelia Funke. I read them when I was in about fifth grade and the books, with their tales of fire dancers and martins, fairies and bluejays, silvertongues and moss women, glass men and book burners, made a lasting impression on me as a young child. I continued to love them and reread them for many years to come. But, as is the way of the world, children grow up and forget stories about enchanted forests and magical books, worlds beyond our own and villains beyond our comprehension. Our imagination, perhaps, grows up with us.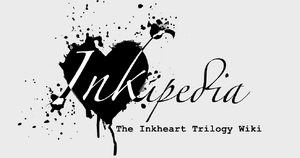 For this reason I started reading the Lunar Chronicles (some marvelous books by Marissa Myer) and consequently joined the Lunar Chronicles Wiki. There I ran into a user known as Xxsammmsammmxx, (but you can call her Sammm).We seemed to hit it off right away and enjoyed a lengthy conversation, when she suddenly asked if I had ever read the Inkheart trilogy. Of course I responded with an exuberant yes. She told me that she had adopted the, sadly decaying, Inkheart wiki. One thing lead to another and now I am proud to say that I am an admin on the Inkheart wiki along with Sammm. 
Over the last couple of months we have been working tirelessly to get this wiki to reflect the true spirit of the the books (and move) that it represents. We have come a long way but there is still a long way to go and two can only do so much! If you are a fan of this series we would love to have you join us. We may be a small community but we are a friendly one. Feel free to drop either of us a
message
. Hope to see you there!