Undertale is one kind of game that all ages can play.Right?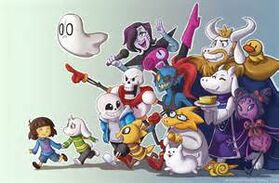 You people may think the frisk is a girl.....BUTTTTTTTTTTTTTTTTTTTTTTTTTTTTT.......ITS A BOY GUYS!! And you might think asriel is a girl huuuuuuu..WAIT I'm wronggggggg heee issss aaa boooyyyy🐐
THERE YOU GUYS HAVE IT THATS IT FOR TADAY BYE FOR NOWWWWWWW!!!!!
°               •.                °
(-------------------------------)