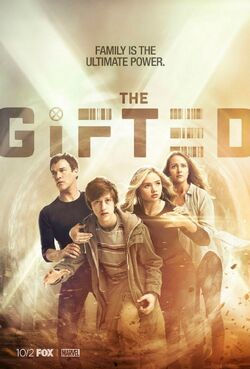 Sup! My name is Kev, and I've created this blog to further promote a new wiki that I'm the founder of, The Gifted Wiki.
The wiki is dedicated to the new FOX adventure/action television series based in the X-Men Universe, it will feature familiar characters such as Blink, Polaris, and Thunderbird.
Synopsis: Family adventure series THE GIFTED, from 20th Century FOX Television in association with Marvel Television, tells the story of a suburban couple whose ordinary lives are rocked by the sudden discovery that their children possess mutant powers. Forced to go on the run from a hostile government, the family joins up with an underground network of mutants and must fight to survive.
In spite of all the screw ups and inconsistencies, the X-Men franchise will always be one of my favorites, so of course I'm on board for a show taking place in the same universe. The show hasn't started yet, so I expected the wiki to be dead, but I'd like to be able to build a community for the wiki as quickly as possible. I guess I'm creating this blog for people who aren't aware of the series or the wiki but share the same interest in the X-Men universe as I do. The series set to premiere on FOX, October 2, 2017, Monday 9/8c.
So far, there's only a couple other users, who've made a few edits, and the occasional anon. I welcome anyone who's interested, and willing to help out around the wiki or anyone who just wants to comment. I hope anyone who sees this, stops by the wiki, and hopefully stays. Thanks!