Here are the latest technical updates at Wikia. Keep in mind that our system updates happen every Tuesday and Thursday - today's notes are for tomorrow's site update. Also note that we change hundreds of tiny details every week, so these are just the highlights.
New Features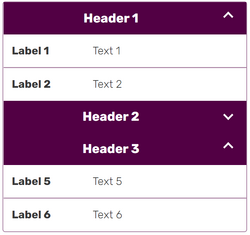 Major Bug Fixes
The action of unticking the "Hide all" preference for the "My Favorite Wikis" profile section will no longer be mysteriously reversed.
Some additional fixes around Facebook plugin localization will go live.
Other Notable Changes
Detailed CSS updates can be found at http://report.wikia.net - the diffs show changes to .css, .scss, .tmpl.php, .html, .sass and .mustache files in Wikia's codebase.
For security reasons, the Verbatim feature will be retired later this week. Please see this forum thread for more details on why this change is being made, and how to deal with it.
Select Known Issues
We are continuing to look into incorrect thread anchor links, and we're also investigating an issue causing some forum boards to disappear from view.
Questions? Comments? Feel free to leave them below. And if you have additional bugs to report, please send them to us via Special:Contact.
Want to be notified about technical updates when they are posted? Then click here to follow this blog.