Hi everyone! We're now more than half-way through summer, so I want to give you an update on everything Wikia has been working on lately and what we have coming up over the next few months. You can check out our last update here.
In July, Wikia had over 19,000 active editors, 1.3 million total edits and has accumulated a total of 2.6 million content article pages in 180 languages. Wikianswers has also seen tremendous growth, with over 50,000 answered questions on everything from Fallout 3 to health. This growth, combined with recent ad experiments, has brought us closer to being a sustainable business (where ad revenues exceed the cost of operating 40,000+ wikis), and we hope to continue to close the gap the rest of the year.
Enhancements this Summer
For the past few months, we've had two objectives: making it easier for new visitors to make their first edit and improving the site speed. A lot of progress has been made on both fronts! Here's a quick review:
Rich Text Editor: We released the Rich Text Editor site wide in June for anyone with the Rich Text Editor enabled in preferences. By July, successful edits increased 5% to over 90% for logged-in users. This 5% increase is on top of the dramatic increase that we saw after the release of the edit page changes in January.
Blog articles: Blog articles also saw a site-wide release in June, and have been tremendously successful on sites like Lostpedia, Avatar Wiki and Redwall Wiki. Blogs are an easy and familiar way to contribute, and in many cases, they have helped new editors take their first wiki-steps.
Instant Wiki Creation: In May we introduced functionality to allow anyone to instantly create a new wiki within seconds. This has resulted in some very cool new communities showing up, such as the Brawl Hacks and Kingdom Hearts Fanon wikis, with over 250 new wikis being created each day!
New Wiki Wizard: We just launched a new wizard which simplifies and guides new wiki founders through the first few steps in building and customizing a new wiki.
Lean Monaco: Much of the past three months was spent refactoring the javascript behind the Monaco skin. We moved from YUI to jQuery and rewrote and slimmed most of the skin resulting in a 50% decrease in the required javascript download. Improved page performance is noticeable during and after the javascript is downloaded.
DNS Improvements: We decreased initial page load times by 100 milliseconds by moving our DNS to Dynect's global platform.
What's coming next?
There are a number of cool things coming up. We will remain focused on enabling users to do more and do it more easily. Here's what's in the pipeline: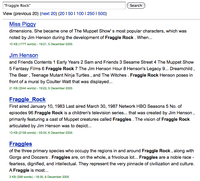 MediaWiki 1.15.1: Last quarter we upgraded to MediaWiki 1.14. We'll be upgrading to the latest version (1.15.1) in the next few weeks, and preparing for 1.16, which is just on the horizon.
Lucene Search: A Lucene-based search engine is in the works which will provide more accurate and relevant search results.
MyHome: We are working on a new special page which will include a wiki activity feed, your recent contributions, and important community information all in one centralized location.
All in all, it's been a really exciting quarter. We'll be hard at work to keep good things on the way in the next few months. If you have any questions or comments, please let us know!
Want to receive updates on the latest Staff blog posts? Then click here to follow this blog.