The "Nice Work" addon is better, but it's not SUPER AMAZING. See - I love wikia, I go on it everyday. But you could have also added a "Bad Work" attachment, too. You can give feedback to a bad person's work, telling them it's bad. And I don't realize how this will make a gigantic difference in how the person edits. See - A person edits what they think is right so if they get a good work icon from a vandal with an account they will keep doing this. See - It's a bad addon, but I wish "Bad Work" was an addon aswell. Because I love wikia, I won't just flat out leave for the nice work icon being there, I just want it to either be removed or improved. I, personally, want it removed. Thank you all for reading this!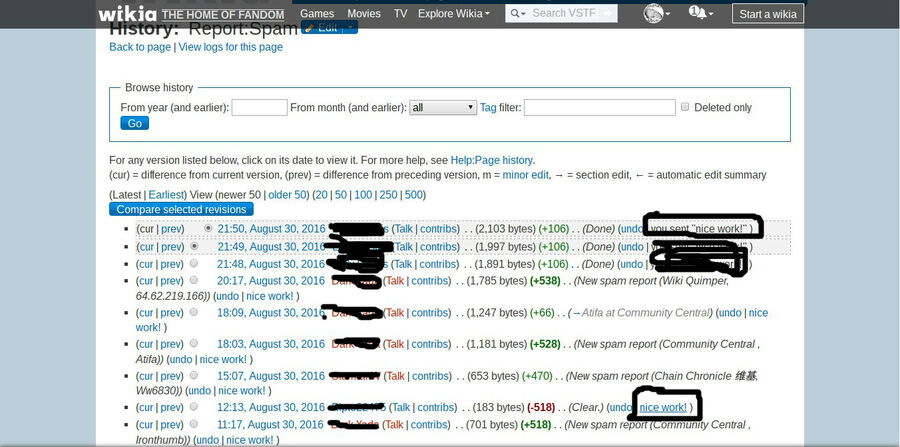 Ad blocker interference detected!
Wikia is a free-to-use site that makes money from advertising. We have a modified experience for viewers using ad blockers

Wikia is not accessible if you've made further modifications. Remove the custom ad blocker rule(s) and the page will load as expected.