Hey guys lovewithsongz aj here! today i will be  taking about  the  new update!!!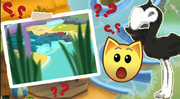 the new ANIMAL JAM FLAMINGO!
The new animaljam flamingo is lookin  very snazzy  and it was posted that it will be coming soon in the last update! It will also be coming on the next update ( Approximatly Thursday the 3rd of August!) I am  very very  excited  for this new feature in animal jam! Im pretty sure its only for members though im very very sorry non members!  :(  And ya cant wait for the new feature!!
NEW  KAWAII  PET KOALA'S!!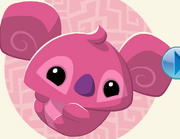 The new pet koala's are very very cute  and kawaii! They are very popular but sadly only for members!!! Have you seen julian2's new video about them?? if u haven't https://julian2 youtube.com  btw he WENT NUTS! Because now u can create a pet spinny  boi!! So pick up your very own Pet  KOALA TODAY!!!
JAMAALIDAYS IN JULY!!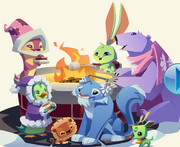 JAMAALIDAYS IN JULY ARE BACK!!! In honur of christmas in july aj will also be celebrating! So look  in ur party list from the 24th-28th of july to  see when the jamaalidays party will be on!! There  will be a shop and pet reindeers!!! So quickly get yours TODAY!
TIKI TROUBLE!!
THE NEW ADVENTURE TIKI TROUBLE IS HERE!!! It looks like lots of  fun (i havent  tried it yet personally!) AND ITS FOR ALL JAMMERS!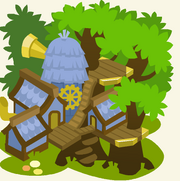 GRAHAMS OBSERVATORY!
GRAHAMS OBSERVATORY IS FINALLY HERE AND SADLY FOR MEMBERS ONLY! THE ALPHA'S DEN COLLECTION IS FINALLY DONE! GRAHAMS  OBSERVATORY IS AMAZING!! SO PICK YOURS UP TODAY!!
MYSTICAL ARMOUR!
THE  AMAZING SPARKILING MYSTICAL ARMOUR IS BACK!!  PICK UP YOUR SET TODAY!!
TRAVELING OTTERS!
On the 3rd of August the otters of  jamaa  will beggin there travels! Become one of these amazing animal's today!!
Jammer wall!!
Something special in the jamaa journal popped up later in the week. And Animaljam headquaters have  made some new features  to the jammer wall!! be sure  to have a look at all the new features  there all pretty cool!!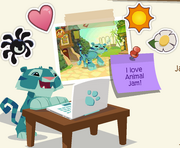 Wild weekend- Den portals!!
There  is some  new den portals in jamaa there not any old usuall way there different! In the diamond shop from friday staurday and sunday animal jam will be selling den portals that lead  to your favourite land!! So be sure to stop by the diamond shop and buy some of  these awesome land den portals this weekend for only 1 DIAMOND EACH WHAT  A BARGIN! So be sure to pick up   your very only land portal TODAY!!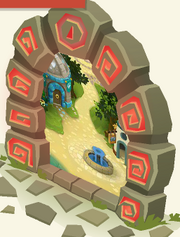 And thats all  for this new update folks see ya next time!

GRAHAMS OBSERVATORY!
GRAHAMS OBSERVATORY IS FINALLY HERE THIS  IS AN AMAZING DEN BU SADLY FOR MEMBERS ONLY NOW THE WHOLE OF THE ALPHA DEN COLLECTION IS COMPLETED AJHQ HAS DONE EVERY SINGLE ALPHA'S DEN!! SO PICK UP YOUR'S TODAY!!