Hi all, we made the decision to make these blog posts into articles so we could better turn them into Guides for new users (and old users who would like to brush up ;) to easily find. You can find them here.
Blog post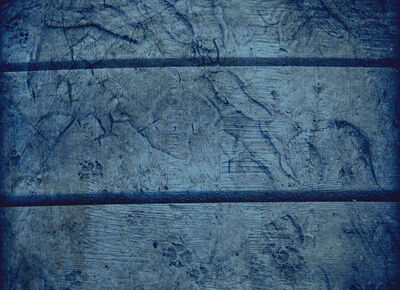 In my last blog post Tracking Contributions: Wiki Activity, I mentioned that wikis by their very nature have a lot of activity and changes happening. Activity on a wiki is kind of like footprints of the editors, leaving tracks as they edit. And it's important to monitor this activity taking place.
Now that you are armed with knowledge of how Wiki Activity works let's get a little more detailed and technical with Recent Changes.
Recent Changes, or as it's sometimes referred to 'RC', is much like Wiki Activity -- they both track contributions on a wiki. But Recent Changes records all of the activity. It's more of a technical feed of everything that's taking place on a wiki. With Recent Changes you can actually see everything that is happening. Don't have a lot of activity on your wiki yet? That's ok too. Recent Changes is also really helpful to look back and find something you did, uploaded or added. It's a quick short cut to seeing what's on your wiki and all of the wikis you are stopping by to check out.
Let's go over what all these numbers, characters and information mean. As you can see there is a lot of info and if you have no idea what you are reading -- it can be a little confusing and daunting.
Recent Changes Options

At the top of Special:Recent Changes, you will see two boxes full of options, many options. They each offer ways to drill down to specific actions and happenings around a wiki. You can filter to:
All Pages
,
New Pages
,
New files
or
Logs
. And/or choose as little as seeing 50 changes or as many as 500, along with how many days of changes. You can also narrow done and filter your search by hiding
minor edits
,
anons
, users, patrolled
edits
, your own edits and logs. You can specify to show
bots
and group changes together as well. Each of these options gives you either a larger view or a more narrowed, closer look at the activity happening on the wiki.
We suggest playing around with each option to get familiar with what each does. If you find yourself using these options a lot, visit the "Recent Changes" part of Special:Preferences. There you can tweak your settings to avoid having to configure Recent Changes every time you use it.
Recent Changes Feed
Now let's discuss the meat of Recent Changes, all the good stuff! Here you can see what's happening on a wiki. This is the place to monitor and see where the action is happening. Below the Recent Changes options is the Legend and following that is the all of the activity by date. As you can see each change is bulleted separately:
(

diff

|

hist

) . .

!

User talk:Meighan

; 09:45 . .

(+503)

. .

Dopp

(

Talk

|

contribs

|

block

) [

rollback

]
(

diff

|

hist

) . . Blog comment (

Sarah Manley/Wikians, We Want Your Feedback

); 9:40 . .

(-47)

. .

Sarah Manley

(

Talk

|

contribs

|

block

) [

rollback

]
(

Deletion log

); 09:37 . .

Godisme

(

Talk

|

contribs

|

block

) deleted "

User:Xd1358/sig

" (Author request)
(

diff

|

hist

) . . m

Admin Forum:Have you customized your Welcome Message yet?

; 09:35 . .

(+317)

. .

Mythrun

(

Talk

|

contribs

|

block

) [

rollback

]
Let's go over what you see and how to read the above info:
(diff | hist)
(diff) shows edits/changes previously and currently side by side. If it's not a link, there is no previous version, meaning it's brand new page, comment, etc.
(hist) takes you to the full history of the page. Each revision that has been made is listed, allowing the comparison of older and newer edits.
Letter and Symbols
There are letters and symbols listed before the page title: N: implies that a new page, new comment, etc. was created. m: means the editor has ticked the minor edit box, signifying that it was not a major edit. b: is an edit made by a bot (an account with a bot flag). !: is an unpatrolled edit, you will only see this if your wiki has Recent Changes Patrol enabled.
Page Title
Next is the page title or page name: User talk:Meighan; or Admin Forum:Have you customized your Welcome Message yet?; where the edit has taken place. This links out to the current version of that page. It becomes bold if you have decided to follow it (add it to your watchlist).
Time Stamp:
The time stamp: 09:45, is listed in 24 hour intervals. You can change it to your local time in Special:Preferences.
Positive/Negative Numbers
Next you'll see positive and negative numbers in red (-47) and green (+503) and enclosed in parenthesis. What are these? They are the amount of characters (bytes) that are added or removed in the specific edit performed. Conversely, you will see a zero in gray (0) if an edit has been made, but nothing has been added or removed -- such as a spelling error: ex. a misspelled "wierd" is edited to the correct spelling "weird". Neat, right?
Editor
After the activity you'll see the editor: Sarah Manley (Talk | contribs | block). The name links out to their profile, talk page, contributions and gives you the option to block that user. Blocking can come in handy if you are being repeatedly vandalized by a user, but should be used with caution and care.
If only a number appears: 166.248.34.206 (Talk | block) this is a visitor's IP address who has not logged in.
Rollback
Rollback is an option to undo an edit. It should be used to rollback blatant vandalism or large incorrect edits. But like blocking, it should be used with care. If an edit has been done that you do not agree with or appreciate -- sometimes the diplomatic thing to do is to edit instead of rollback. It's also good form to take a minute to explain in the edit summary why you made these changes. If it's a lengthy explanation leave a message on the editor's talk page. Part of building a wiki is working within a community, it's important to be communicative why you may have changed an edit.
Edit Summary
Edit Summary is the explanation (usually) of the edit in italicized parenthesis, ex: (New page: Here you go- Enjoy! File:Strawberry_pie.jpg). It's good practice to get into the habit of leaving a summary so other editors (and yourself) can glance over Recent Changes to see what changes have taken place on the wiki.
So that's Recent Changes! At least the bulk of what you need to know as you start to get settled and familiar with wiki culture. Like Wiki Activity, Recent Changes is probably one of the most important first features to understand when you get involved with wikis. Add it to your My Tools on your toolbar so it's always accessible. You can also follow the RSS feed to get a bit more info, see Rappy's comment below to learn more.
Do you have something to add? Leave comments, questions and general feedback below in the comments.
Are you a Founder or Admin? Want to receive tips, tricks and updates on the latest Founder & Admin blog posts? Then click here to follow this blog.