Who am I?
Hey there, I'm the social media guy here at @Wikia (or Nathan Blonkenfeld out in the real world)! I head up our Social Media Strategy: I help plan marketing events, and assist our Category Managers with giveaways. I also post to Wikia's Official Facebook, Twitter, Instagram and Google+ accounts. You'll see me tweeting on @Wikia, @WikiaGames and @WikiaEnt — Yep, they're all the same person but with lots of different info!
I also work closely with the Community Team here at Wikia to assist with customer service in the Facebook, Google+ and Twitter Sphere. If you've ever asked for help from @Wikia or left a comment on Facebook — I'm the guy who reads it, alerts the teams and tries to handle issues lightening fast for you.
YOU CAN HAZ HELP?
But that's not all I do here! I'm available to help your community with your social media promotion as well. My goal? I want your wiki to be heard in the world of social media. Having a Twitter account for your wiki is important stuff. Twitter can be a fun interactive vessel for your wiki to communicate and have fun. You can tweet about blogs and news involving your wiki to followers who might share it with others. In return, your wiki can grow! A twitter account can act as an ambassador or "the official voice" of your wiki.
#SHOUTOUT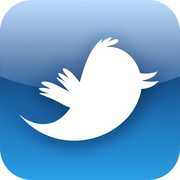 Here are some examples of what other Wikia communities are doing on Twitter:
@Gagapedia has about 9,000 followers on Twitter. They use engaging tactics like posting links to blogs and articles about Lady Gaga. They also use #gagatrivia to have fun with their little monsters via Twitter.
RuneScape (@RSWiki ) wiki likes to post about events happening in the community and organize giveaways all centered around the game (hello, free game subscription!)
One of the admins of The Elder Scrolls Wiki (@Timeoin) was active and diligent on Twitter the night of the SOPA black outs. I was getting some complaints from people on Twitter: "WHAT HAPPENED TO MY ELDER SCROLLS WIKI?!!!" Being able to converse with Wikians on Twitter allows for a informal portal for communicating quickly over a broad space.
Help me, help you!
I'm always looking for new ways to support Wikia users on our social channels. Wikians work incredibly hard at building their wikis and I'd like to help you further your mission. I want to surface all the great things you do and put it online for others to see! Even if it's something as small as gaining 10 new followers on your wiki's Twitter account -- that's something to broadcast! People want to discover great content but they don't always know where to look, let me help you!
Is your wiki on Twitter? What are you doing on there that's fun and engaging? Let me know in the comments!

Want to receive updates on the latest Staff blog posts? Then click here to follow this blog.