Hello, i am NinjaoftheREDclan, and i would like to show a wiki i been working on for the past few days, called Cityipedia , the wiki for the listing of cities and towns around the world, but first.
Although Wikipedia lists some cities, this is the FANDOM version of city listing, and dedicated to cities as well.
Currently small, but currently has 20+ pages and growing!
Due to how new it is, it currently has no staff yet besides myself.
The wiki is updated daily as well, especially the main page.
It is currently growing, as more features are being added, it also has gotten it's own favicon!
There are many pages to create, as anyone is allowed to create pages of cities and towns.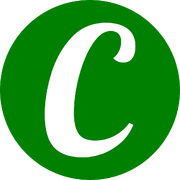 If you're interested in joining, or/and also interested in cities around the world, you could help contribute to this wiki! perhaps you could be the first five editors!
To become an editor of this wiki, use the highlighted text
Anyone is free to join!