Comments

6
There should be a music section at the "big bar"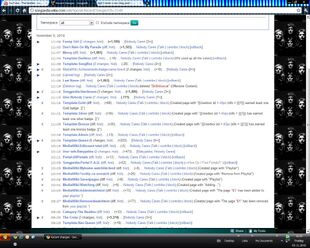 That is one big bar, anyways some music wikis like Songpedia needs more attention, also LyricWiki deserves to be at the big bar. Songpedia has -300 articles, but I'm tired of being almost the only one who works hard in Songpedia. And also LyricWiki also deserves to be in the big bar too, you can't just treat music wikis like that! They deserve a space in the big bar.
Ad blocker interference detected!
Wikia is a free-to-use site that makes money from advertising. We have a modified experience for viewers using ad blockers

Wikia is not accessible if you've made further modifications. Remove the custom ad blocker rule(s) and the page will load as expected.