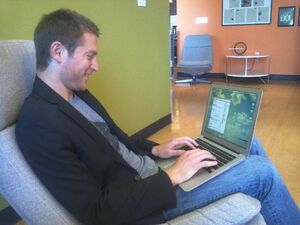 It's finally here — Chat is now available in Wikia Labs! This is the second most exciting thing to happen this summer (second only to the final Harry Potter movie release). Our previous announcements about this new feature created quite a bit of buzz, and many wikis volunteered to test it out. Now, Chat is available to all wikis via Wikia Labs. You can ask an admin to turn it on.
When enabled, a "Join the Chat" button shows up in the sidebar of article pages. Clicking this button will take you into a chat room for that specific wiki. Anyone with a Wikia account can join, and you can try it out on Community Central if you haven't already seen the feature in action.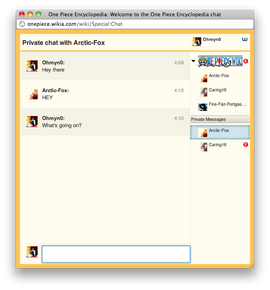 In this version of Chat, we've added some features that you guys requested, most notably private messaging. We've also worked to increase speed and stability. Chat is not a finished product, and we still have a list of requested features that we will try to address in future versions.
You can continue to help us with this product by leaving feedback in Wikia Labs (just click the "Give Feedback" link next to Chat). We'd also love to hear how you plan to use Chat on your wiki in the comments below.
Enjoy!
Want to receive updates on the latest Staff blog posts? Then click here to follow this blog.