HOLAHOLAHOLAHOLAHOLA Y HOLA!! que tal pingui-amigos que estan en el espacio?? XD bueno bengo a traerles un post dedicado a mi :D bueno al grano  #Nombre completo:Piningozon Pinguino Helice
A que te dedicas?:a lo que tu no te dedicas XD
juegas Club Penguin?:si
CPYS? si
Socio en club penguin:Nop
ninja de agua/fuego/agua:si si si
eres un pesado?:si,espera eso no era una pregunta!!!!
    8.En que servidor de CPYS te sueles conectar mas?:quitanieves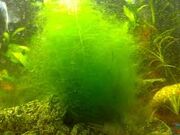 tu eres el que aparece en los videos de yoshi2410eggcp? sep 
foto mia :D ------------------------------------------------------------------------>:d   
Ad blocker interference detected!
Wikia is a free-to-use site that makes money from advertising. We have a modified experience for viewers using ad blockers

Wikia is not accessible if you've made further modifications. Remove the custom ad blocker rule(s) and the page will load as expected.