Hey all, last week I talked about how to help people out on Community Central, and I'm going to continue that topic this week with the best ways to get helped on Community Central (or Wikia in general). Hopefully you'll find these tips handy for yourself, and you might want to share them with other people if they're having trouble getting the help they need on Wikia.
Ask the question first!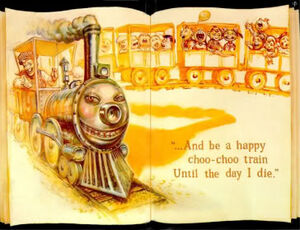 Unless it's a very specific thing you need help with, it's best to ask everyone you can. Often times I see people join chat and say "is anyone an expert in JavaScript here". That's probably not going to get a very good response, some people are good at small parts of JavaScript, but might not want to volunteer to help with something that isn't their speciality. It's much better to ask the question and then anyone who thinks they can help can chime in with a response.
It's also important to remember that people might be busy or not wanting to be the only person to be relied upon for help in every situation. Asking everyone in an open place like Chat or the Forums allows your message to be seen by everyone, if you're in a chat PM and the person helping you goes away or doesn't know the next step, you'll have to start at step one again, so being helped by everyone in a public place has it's advantages.
Where can I get help?
"Okay," you say, "this 'getting help' thing sounds neat, where can I do it?".
You're in luck, imaginary reader, because there's a wide variety of different options to choose from. Let's have a look at them and see which one meets your needs;
In case you didn't know - we have an active Chat room on Community Central. When we're not talking about our favourite video games or what we're going to have for lunch, we're helping people who pop in with questions.
Chat's also a great place to go if you're unsure where your question should go, we can quickly tell you the best place to get help if you're unsure. Sometimes chat's inactive though (coffee only works so much), and if that's the case then the best bet is probably the Forums.
I've covered a bit more about asking for and giving help in chat in a previous blog.
The main advantage of Forums over chat is that people see it over a long period of time, they're also more likely to spend more time writing a response, so if you have something that requires a detailed explanation the forums are the perfect place for it.
I'd recommend using the forums for complex coding questions, long-term problems that you think other people are going to get, or if chat's not working out for you or you don't want to go there for any reason.
Some problems can only be solved by staff. Here are some examples of that:
Changes that require back-end access to your wiki
Problems with user harassment that can't be solved by the local admins
Asking for clarifications about the Terms of Use
Anything related to CheckUser
Bug reports (although telling people "this is a bug" can be very useful, make sure staff know about it too so they can fix it)
You can contact staff at Special:Contact, if you need to send them a custom message then you can go to Special:Contact/general. Staff will reply by email and they can give more confidential information that way - it's also logged and any staff member can get back to you - so you'll often get a response much faster via Special:Contact than just seeking out someone's wall.
Searching around
The search feature on Wikia is okay, but I honestly prefer Google to quickly find out if someone's asked something similar. You can use a custom google search in order to limit it to only pages on community central. To do this, add site:community.wikia.com to the search before your query, for example if I wanted to know what people had written about infoboxes, I could search site:community.wikia.com infobox, obviously this works for any website, and is a great way of tracking down hard to find things on the web.
You can also use "quotes" to search for exact phrases in Google searches, so that might help track down something you remember reading but can't find.
Speedit did mention this tip on last week's blog, and there's some discussion there about how we might be able to make finding things on CC even easier.
The VSTF is a super-cool team of people that don't like spam and vandalism. Our wiki has a quick way to report vandalism and spam on wikis. If there's someone actively vandalising a wiki and there's no admin, for example - please use the Report Vandalism page on our wiki to sound the batsignal and get it stopped.
You can also report spam wikis, and get help if your edits get caught by the spam filter (it happens and we can help).
Individual Message Walls
You can also use the wall of a staff or community member you know, but please remember what I said above, relying on one person can mean that you'll get slower help. If you want to talk to staff then I would really recommend Special:Contact.
Making a Blog
Some people make blog posts asking for help, these really should be Forum posts. Blog posts are posts that say something about you or your wiki, people will be looking in the Forums to help you out.
Calling the emergency services
This is probably a bad idea, they won't be very pleased that you rang them up about a Wikia problem. On the other hand, if your house is on fire then you should call them. Please don't join Chat if your house is on fire.
---
So that's a quick roundup about how best to ask for Help on Wikia. Did I miss anything? Let me know in the comments.
I've had a lot of fun building these last 2 weekly blog posts, and already have the ideas floating around in my head about the next blog to write. That being said, if you've got a good topic idea that you think would be nice for me to cover, please let me know in the comments and I might well add it to the shortlist. We've had some good discussions in the comments from last week, and I'd love to see even more this week.
For more tips, make sure you check out Dessamator's comment below, it's got a few tips that I didn't cover here but might help you out.
Join me next time when I'm going to be talking about Video Games. Until then, may you find the help you need
How often do you ask for help?