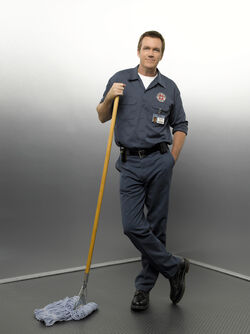 Hey everyone. It's Rappy from the
Community Support Team
bringing you an update on the
Volunteer Spam Task Force (VSTF)
.
As many of you may know, the VSTF is a volunteer group that helps keep Wikia free of spam and vandalism. They work behind the scenes to keep that annoying and pesky aspect of the internet under control on Wikia. The team is now 21 members strong with recent additions who speak several languages. Currently, the VSTF team covers Dutch, English, French, Georgian, German, Hungarian, Italian, Polish, Russian, and Spanish languages, and we are always working to add more to this growing list.
Spam is an unfortunate and inevitable part of the internet, which is why Wikia is so fortunate to have a group of people like the VSTF. Their work and dedication lets them remove this type of material from the hundreds of thousands communities that call Wikia home, and to block vandals and spammers for their actions. With the addition of native speakers in other languages, there is an increased sensitivity to the nuances of that specific language, preventing errors in the identification of spam, vandalism, or content that violates the Terms of Use.
With the addition of people in the different areas of the world, there is an improvement in overall coverage during the day and night, as well as the ability to respond in a more timely fashion when spam events occur. Increasing the overall number of volunteers for the VSTF helps keep the group's membership numbers strong and provides quicker responses to the communities.
There are many individuals who have been part of the team over the many years it has been in existence. With thanks to all those who have dedicated hours to this task, I wanted to share a few reasons why people have agreed to join the team. So, I contacted two of our newest VSTF members and asked them to share some of their thoughts about the role, and why they joined the team.
Kopcap94
Kopcap94
Kopcap94 is a Russian-speaking VSTF member. When asked to describe his role, he said, "We are common users who volunteered to help Wikia. Our work is difficult and interesting." In describing the team, he noted, "Our team is very well-organized, and we constantly take counsel with each other." One of the best parts of his work, in his words, is being "able to visit a surprising number of communities, where I met a lot of friendly people and was able to get acquainted with their communities. So I can say that my work as VSTF is a pleasure."
Cyanide3
Cyanide3
Cyanide3 is a German-speaking volunteer who specializes in working on German wikias. She had this to say: "I joined the VSTF in October 2014. The task as a VSTF member is really cool, and with this volunteering work I am seeing very interesting and varied wikias and topics, including ones I could possibly edit in the future." She also noted that there is a role for everyone in cleaning up spam and vandalism, including people who aren't in the VSTF. "I am amazed how users and VSTF members are working together - like the reports in the VSTF Wiki, or users who revert edits from trolls and then they report it to us, so we don't have to do all the work alone. Every user can do their part for Wikia and their community. Our job is to remove spam and vandalism from a community, and to see that users can edit without spammers and vandals interfering."
So, as you can see, the VSTF is a group of dedicated volunteers from all over the world that try to keep our wikias spam- and vandalism-free. If you have any questions about the role of the VSTF, feel free to ask them in the comments section below.
Want to stay up to date on the latest feature releases and news from FANDOM?
Click here to follow this blog.
Interested in learning more about community management on FANDOM?
Click here to view our community management blog.