Here are the latest technical updates at Wikia. Keep in mind that our system updates happen every Tuesday and Thursday - today's notes are for tomorrow's site update. Also note that we change hundreds of tiny details every week, so these are just the highlights.
Major Bug Fixes
We will fix an issue that could cause pagination to be missing on some Insights lists.
Other Notable Changes
Detailed CSS updates can be found at http://report.wikia.net - the diffs show changes to .css, .scss, .tmpl.php, .html, .sass and .mustache files in Wikia's codebase.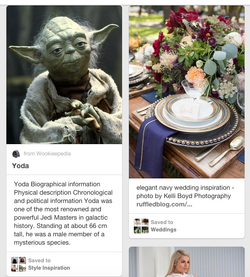 Pages from Wikia pinned to Pinterest will now be "rich pins", always retaining the source URL and showcasing the source community.
We will retire the "Recent changes across Wikia" box, currently seen at the top of Special:RecentChanges. Afterwards, the "Recent changes options" box will still be collapsible, but will default to being open.
We will retire the small template page tooltip that was used to prompt template classification updates.
We will remove the non-existing 'unprotect' right from Content Moderators. Unprotecting is part of the 'protect' right.
We have previously fixed a few situations where Discussions Moderators would still be listed as 'moderators'.
Questions? Comments? Feel free to leave them below. And if you have additional bugs to report, please send them to us via Special:Contact.
Want to be notified about technical updates when they are posted? Then click here to follow this blog.