Comments

19
Tools For Making JavaScript Review Even Easier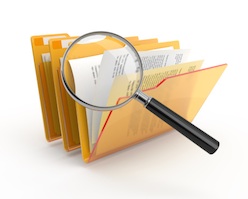 Last September, Wikia initiated the JavaScript review process (JSRT). This tool was created to ensure Wikia is a safe place to edit by requiring all custom JavaScript to be approved prior to running on a community.
Currently, custom JavaScript is enabled on over 15,000 communities and enables these communities to add functionality that is not normally available. A good example of that is AjaxRC, which is an easy way to automatically refresh a set of pages, such as Special:RecentChanges, to view updates.
Dev Wiki
Dev Wiki is home to a huge collection of custom JavaScript, as well as a great place to get coding help or find documentation on coding conventions. Every script on Dev Wiki can easily be imported to your community through ImportJS. A non-exhaustive list of JavaScript on Dev Wiki can be found here. More and more scripts are added every day. You can even start a thread to suggest a script to be coded for the benefit of the userbase.
ImportJS
Back in December, we introduced a tool called ImportJS that lets you immediately import previously-approved JavaScript from Dev Wiki onto your community without needing to have it re-approved once you import it. The scripts must be in the MediaWiki namespace to be imported, and the tool only allows for importing from Dev Wiki.
Special:JSPages
To assist with JSRT, Special:JSPages was added to give you a quick overview of the site's JS pages. This page lists all JS pages within the MediaWiki namespace on a wiki and the current status of each.
How's it going?
Since its inception roughly 300 days ago, there have been over 11,500 JavaScript changes submitted through the review process. That's an average of 40 submissions every day. With the exception of the weekend, most submissions are reviewed within 24 hours.
Average review time (spent looking at the code): 7 min 44 sec
Average time from submit to reviewed: 8 hours 30 mins 18 secs
# of scripts approved: 11,105
# of scripts rejected: 452
# of unique communities that have submitted code: 10,923
As we continue to work on this feature and further streamline it in the future, we want to hear from you. Got any questions or feedback? Post them in the comments below!
Want to receive updates on the latest Staff blog posts? Then click here to follow this blog.
Ad blocker interference detected!
Wikia is a free-to-use site that makes money from advertising. We have a modified experience for viewers using ad blockers

Wikia is not accessible if you've made further modifications. Remove the custom ad blocker rule(s) and the page will load as expected.