Comment

1
ALF Wiki celebrates 25 years of ALF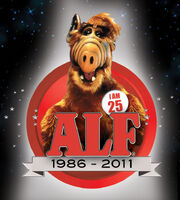 My name is Sam Stokes, administrator of the
ALF Wiki
. We would like to invite you to join us for the 25th Anniversary of
ALF
on September 22, 2011. The administrators of the
ALF TV
and
Bring Back ALF
websites are working jointly with the ALF Wiki to create a special suprise for ALF fans everywhere. One small hint: the suprise involves an exclusive interview with Paul Fusco, the creator and voice of ALF! So stop by September 22 and celebrate 25 years of ALF with us!
Ad blocker interference detected!
Wikia is a free-to-use site that makes money from advertising. We have a modified experience for viewers using ad blockers

Wikia is not accessible if you've made further modifications. Remove the custom ad blocker rule(s) and the page will load as expected.