Comments

0
San Diego City California:Cityscape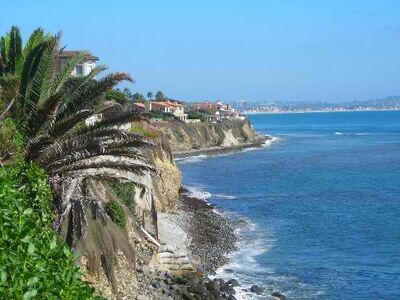 San Diego was originally centered in the Old Town district, but by the late 1860s the center of focus had relocated to the bayfront in the belief that this new location would increase trade. As the "New Town" – present-day Downtown – waterfront location quickly developed, it eclipsed Old Town as the center of San Diego.

The development of skyscrapers over 300 feet (91 m) in San Diego is attributed to the construction of the El Cortez Apartment Hotel in 1927, the tallest building in the city from 1927 to 1963. As time went on multiple buildings claimed the title of San Diego's tallest skyscraper, including the Union Bank of California Building and Symphony Towers. Currently the tallest building in San Diego is One America Plaza, standing 500 feet (150 m) tall, which was completed in 1991. The downtown skyline contains no super-talls, as a regulation put in place by the Federal Aviation Administration in the 1970s set a 500 feet (152 m) limit on the height of buildings due to the proximity of San Diego International Airport. An iconic description of the skyline includes its skyscrapers being compared to the tools of a toolbox.
This content is from: wikipedia.org
Ad blocker interference detected!
Wikia is a free-to-use site that makes money from advertising. We have a modified experience for viewers using ad blockers

Wikia is not accessible if you've made further modifications. Remove the custom ad blocker rule(s) and the page will load as expected.