Wikians, have you recently updated the blog lists you follow? If your answer is no, now is a great time to double check which Community Central blogs you're interested in.
Over the past year, we've been working hard to expand the number and diversity of blog posts. Our goal is to provide insights into Wikia -- new features, cool wikis, and fun topics -- but also to discuss interesting trends and events that relate to our wiki topics.
We hope that this diversity provides a little something for everyone, but we know that some of you are only interested in specific topics. To help sort things out, we've created six different blog lists. These categories appear in the drop-down menu under Wikia News: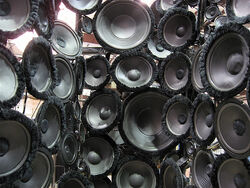 We file each blog post under the most appropriate category so that you're up to date on topics you care about. For example, users only following Technical Updates will only receive email notifications about new technical posts. And if you're following Contests & Giveaways, you'll be hearing about how to win free stuff. It's important to make sure you follow blogs from which you want to get updates -- that way, you'll be the first to know about cool new features, tips, and other Wikia news. If you want to hear all Wikia news, simply follow the Staff Blog.
For big changes, we'll be sure to add more than one category. For example, the editor redesign falls under Technical Updates and Staff Blog. Please note that some posts might not fit into any category; if that's the case, those posts will appear under the general Staff Blog.
We're always on the lookout for ways to improve the blog. If you have any suggestions, requests, or want more posts on a specific topic, we want to hear from you -- please leave a comment below!
Want to stay up to date on the latest feature releases and news from FANDOM?
Click here to follow this blog.
Interested in learning more about community management on FANDOM?
Click here to view our community management blog.