As was mentioned in our recent Spring Update, the Wikia Community is growing at a remarkable rate! To keep up with the growth, we have hired new amazing folks. We want to welcome and introduce some of the recent additions to the Wikia family.
Jeska Dzwigalski is the new Director of Content for our Lifestyle wikis. She hails from Detroit, the rustbelt terrain of Polish food and salt mine stalagmites, and the birthplace of techno music. Most recently, Jeska worked on the virtual world Second Life, where she was the Director of Community Development. Working with such a large community should be good experience for the move to Wikia, although our users aren't quite so.... unusual.

Jeska has also worked at the San Jose Museum of Art, and as the Web Integrator for Borders Online. She's spoken at several different conferences on virtual worlds, social networking and online community building, so should have a lot to teach all of us in the Wikia office.
Jeska is interested in films (artsy/benign), photography (digital/traditional), contemporary art (Japanese pop art++) and cheesy vampire novels. She claims that she can play drums and sing using the "Hard" setting of Rock Band. As we have a set in the office, we should be able to test her on this soon!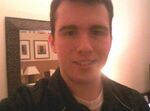 Brandon Rhea
is one of our new Community Team Helpers. Brandon has been part of Wikia for more than three years, involved in several wikis based on
Star Wars
. He is a bureaucrat on
Star Wars Fanon
, and has written several fan fiction pages there. He also founded
Star Wars Fanpedia
, the
Star Wars
fan culture wiki. Outside of Wikia, he is the Head Administrator of
TheStarWarsRP.Com
, an active role-playing website, and has also been co-manager of the Classic Trilogy and Fan Design—Sites and Graphics boards on
TheForce.Net's
Jedi Council Boards
.
All this gives Brandon a great deal of experience to help Wikia users with all their questions. So he has joined the team to help with answering e-mails sent to Special:Contact. He is also working to help with the adoption requests on Community Central.
Off-line, Brandon is a junior at Rutgers, the State University of New Jersey, where he is pursuing a Bachelor's Degree in Political Science. He is an Eagle Scout in the Boy Scouts of America and a Vigil Honor member in Scouting's National Honor Society, the Order of the Arrow. The only thing we can't quite work out is where he finds time to do all this!
Tim Sutcliffe is our new Head of User Experience. His work will focus on ensuring all Wikia features are engaging and easy to use. Tim is relatively new to San Francisco, having moved here from London where he lived for 10 years. Tim spent the last 3 years working for MySpace, both in London and San Francisco. As MySpace's first User Experience Manager, he spent a lot of time teaching the organization about the importance of a clean and engaging user experience. Although we wonder if he managed to persuade the users of this.
Tim has a MEng in Mechanical Engineering from Imperial College and an MA in Industrial Design from the Royal College of Art. He loves to cook-in and eat-out, drink beer and spend time wandering the hills of the Bay Area. He is one of four Brits working in the San Francisco office now, which sannse claims gives an air of sophistication to the place.
You will see all of these folks on Wikia and in the background working on new features, helping to build communities, as well as supporting all of the great Wikians who participate here!

Want to receive updates on the latest Staff blog posts? Then click here to follow this blog.