Ad blocker interference detected!
Wikia is a free-to-use site that makes money from advertising. We have a modified experience for viewers using ad blockers

Wikia is not accessible if you've made further modifications. Remove the custom ad blocker rule(s) and the page will load as expected.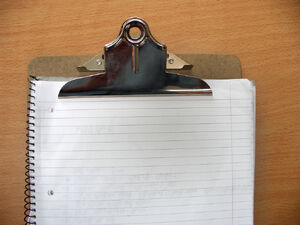 It's been a busy couple of months here at Wikia. Not only have the number of wikis and community members grown, but we have also been releasing and updating many features. This summer alone, we introduced
Chat
and the
Admin Dashboard
, updated
user profiles
, and released the new
editor skin
sitewide. A quick look at the
New Features category
on the Staff Blog and you can easily tell that we've been hard at work.
We have heard from many of you here on the Staff Blog — thank you! The discussions have ranged from bug reports and technical questions to opinions on the latest changes. We have also read statements relating to how and where we communicate change, and we'd like to focus on this a little more. We'd like to learn more about where, when, and how you would like to be informed of changes on Wikia; we're also interested in hearing about what we're doing right as well as how we can improve.
Please take a few minutes to fill out this survey to tell us your thoughts and preferences.
We'll be using the information you provide to improve the way we communicate new features and change at Wikia. If you are a member of another community that you think does a great job with communication, please let us know and provide a link in the comments below.
Thank you in advance for time and responses!
Want to receive updates on the latest Staff blog posts? Then click here to follow this blog.