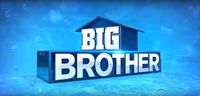 Hello, everyone! I'm
Scoop21
of the
Big Brother Wiki
. Today I would like to inform you about a great wiki community that doesn't get the attention it should.
Big Brother is a reality competition show that puts a group of housemates (or houseguest) in a house for a predetermined amount of days in order to evict their fellow contestants in order to win a cash fund. Now when it first premiered, it was just simply a social experiment, but nowadays it is a fight for glory with strategic plays and moves.
Currently, there are over 54 different versions of the show based in various countries and regions. So there is a high possibility that there may be a version in your country/region that you watch or hear about. If you would like to help us all out at the Big Brother Wiki, we would be ecstatic to welcome you to our community. Currently, we about 2,500 pages are willing to add more and add depth to those pages.
Thanks guys, if you would like to even stop by to say hello, or even say that this is an interesting topic in the comments, it means a lot. Together we can make Big Brother great around the world.