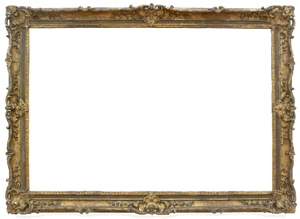 The old saying "A picture is worth a thousand words" might not be literally true, but adding an image to an article on your wikia is one of the best ways to grab the reader's attention (even if it it doesn't bump the total word count by 1,000). Illustrating text-heavy articles with carefully chosen pictures can add color and detail to an otherwise drab content page. They can also help with your community's search ranking by favorably affecting your
SEO
.
You can learn the basics of uploading images by reading through our image help page . But aside from the technical aspects of adding pictures, there are several factors that affect when, how, and if you should do so.
The Image Itself
The maximum size for an uploaded image is 10 MB, although you should generally avoid adding pictures that large in most cases, as it can affect page load times. The best idea is to upload the image at the largest size possible and with a sufficient quality level that it doesn't appear pixelated or fuzzy. It is possible to resize the image after you add it, so a larger resolution gives more room to play with.
You should think about how best to maximize the image's potential to illuminate the subject of the article you're adding it to. You can use photo editing software to crop, resize, or otherwise tweak an image before you upload it so that the subject of the picture is front and center.
The image should be relevant to the subject of the articles and the wikia and definitely not obscene, pornographic, abusive, offensive, or profane. Images submitted to Wikia are subject to a staff review to make sure they don't go too far.
Think About the License
Wikia's basic rule is that any content you contribute has to comply with our Terms of Use . That means that it must not violate copyright law. To help figure out if the photo you want to add qualifies, ask yourself if it falls into any one of the following:
Your use of the material will be likely to qualify as a fair use or similar exception.
You have the permission of the copyright holder.
The material you want to use is licensed under a Creative Commons or other open license that permits free reuse.
The material is in the public domain.
​You have created the material yourself.
If it does, you may proceed. If it doesn't, you should rethink using that particular image.
Images from the public domain or released under a free license make the best choice because they have the fewest restrictions. There are several tools online that let you search specifically for images released under the compatible Creatice Commons license.
That said, it is certainly possible to use images that don't fall into either category. Most uses of screencaps, promotional images, or cover art/illustration from a game, movie, or TV show would be likely to qualify as a fair use under U.S. law.
Unlike the text you add, images that contribute to your community are not automatically released under the CC-BY-SA license. They retain whatever copyright protected them before you added them to the wikia. During the upload process, you can add image copyright tags that specify the licensing information for that image. You should choose the correct option that best describes the copyright status of the picture.
Images released under the CC-BY-SA (or similar) license have an attribution requirement. That means that you must include information about the photographer or artist who created it on the image description page. If the license calls for attribution and you fail to do so, you are infringing the owner's copyright.
Even if the image doesn't require attribution as a condition of the license, it is still good etiquette to provide as much information as you can about the creator of the image and the location where you found it. Listing the source can help others verify and learn about the content.
Pay Attention to Local Image Policies
When adding an image, you need to make sure that it complies with all the local rules for picture contribution. Everything we have talked about so far has reflected Wikia's global policies regarding image use. Communities are free (and encouraged) to refine and add to these basic guidelines and many communities have established their own image use policies. It's a good idea to periodically review these guidelines to make sure they are sane and responsible and reflect the community's desire to increase the overall quality of of their articles.
Some communities explicitly forbid certain kinds of images like leaked prototypes or character portraits, while still others allow images only on certain pre-defined pages. They might also have penalties for duplicate images, specific requirements for naming the files, or minimum quality requirements. These are all great things for communities to consider when they are crafting their image policies.
Images can be an invaluable way to make your wikia stand out. They liven up article pages and can help illuminate or expand on the subject of the article in simple visual terms that might take entire paragraphs to explain. I hope this discussion of image use best practices had been helpful. What are some other things to keep in mind? Do you have some great ideas from your home wikia for the best way to govern images? Please share in the comments.