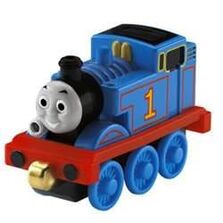 Title says it all. Take-N-Play's Thomas & Friends line finally got a wikia just for it! Here's the link:
Take-N-Play Thomas & Friends Wikia
. I so happy! Take-N-Play! Toys non-stop! Its my biggest wikia ever! Plus, ANYONE CAN JOIN! So why not come and check it out? I'm very friendly. I am very strict with spammers (Wikia Contributers who post Spam-Pages). I will also block users who break my rules. You may come! Its an Invitetaion! I need the users, So come on in!
Sunshinetug
(
talk
)