Hey Wikians!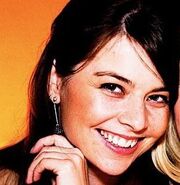 I'd like to introduce myself. I'm Susan and I've recently taken on the role of Community Marketing Manager at Wikia. As a Bay Area native, I've grown up surrounded by technology and internet boom. I got my start as a young bookworm and then PC gamer (/wave Commander Keen!). As a recovering MMORPG addict, I evolved my interests in all things geek, tech and writing into a career in the internet industry at a variety of start-ups, most recently as a member of Ning's top-notch Advocacy team.
I am super excited to join Wikia, and will be focusing on creating an amazing experience for Founders and Administrators. I'll also be heads down working on communication and will be seeing you here on the Wikia Staff Blog with plenty of exciting news and comments. My passion lies in creating internet experiences that fit their audience and are intuitive, engaging, and most of all - fun.
Outside the office I have a formidable cooking habit, fans of Wikia's recipes wikis can start looking for my contribs there soon. I can also be found checking out books at the local library, sharing articles on Google Reader, playing video games on Wii and Xbox, and exploring new restaurants and holes-in-the-wall in San Francisco.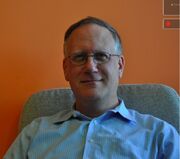 We're also excited to welcome Mike Schwartz, our Senior Vice President of Engineering. Mike was born and raised in San Francisco just a few miles from Wikia's current office and has never wandered too far from home. He made a start working with Unix and distributed systems in his early career. Since 1995 Mike has been on the forefront of community based internet collaboration and has worked with companies such as Infoseek and SixApart (TypePad, and LiveJournal). We're still working on getting Mike's personal LiveJournal link out of him!
An avid traveler and die-hard San Francisco Giants fan, Mike also spends time sailing and pursuing an interest in evolutionary biology. (Say that three times fast.) Our friends over at Wikia Poland have recently introduced Mike to a new interest as well - Polish Kielbasa!

We're eager for you to get to know more of the staff who work every day to help keep the Wikia community running smooth and current with the latest features. Keep a look out for future staff highlights on the Staff blog and get to know the people of Wikia!
Want to stay up to date on the latest feature releases and news from FANDOM?
Click here to follow this blog.
Interested in learning more about community management on FANDOM?
Click here to view our community management blog.