Ad blocker interference detected!
Wikia is a free-to-use site that makes money from advertising. We have a modified experience for viewers using ad blockers

Wikia is not accessible if you've made further modifications. Remove the custom ad blocker rule(s) and the page will load as expected.
Hi everyone its your crazy girl skyler, here with more fun blogs to community central wiki now, what I really wanna know what's your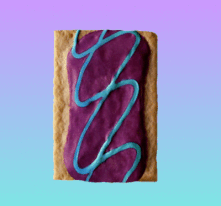 favorite pop tart? So
many flavores each with its own style so I ask everyone to comment down bellow there favorite pop tart please I ask no rudeness or bad things about me or commenting "this is a stupid idea" yeah and that's all for now so till next time havvvee fun!