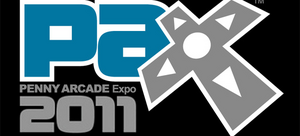 This past weekend, I attended the
Penny Arcade Expo
(affectionately known as PAX) in Seattle, Washington. It was an incredibly fun three-day event filled with exciting gaming news and developments. There were a number of noteworthy games on display, but three games in particular generated a significant amount of buzz. I'm especially excited to highlight these games because there are some awesome wiki communities building content about them on Wikia:
Lollipop Chainsaw
This offbeat action title which stars a chainsaw-wielding cheerleader had several games journalists raving. Fans are excited for the game as well — at PAX, a long line of people waited for a chance to play the demo. Celebrated designer Suda51, best known for his No More Heroes titles, is the lead on Lollipop Chainsaw, so you can expect it to be as addictive and over-the-top as his past creations.
Our Suda51 Wiki already has a page for the game, and you can expect more information to pop up as it becomes available — check the wiki out and keep an eye on this release in 2012. Be sure to visit the comprehensive sections of all of Suda51's games; I highly recommend the list of trading cards you can find in No More Heroes, which documents all the collectible items found in the game.
500px
League of Legends: Dominion
The League of Legends booth was always hectic and busy at PAX, not only because fans were trying out the new Dominion game mode but because they had a prize wheel that you could spin for a shot at some cool swag. With over 15 million registered users, League of Legends is an online juggernaut, and Dominion is sure to increase its popularity.
If you're unfamiliar with League of Legends or want to get more info on the new mode, head over to the LoL Wiki. The community is incredibly knowledgeable about the game and they've compiled a treasure trove of information that will help everyone from diehard players to beginners. The main page is especially impressive, featuring clickable icons of every champion featured in the game.
500px
Borderlands 2
Gearbox did two awesome things at PAX: they showed off their new and fully revamped Borderlands 2 at their booth and gave away a free copy of their upcoming game to everyone who attended their panel discussion. It was a classy move for the developer, who promised that the new game addresses many of the issues players had with the first title. The first Borderlands had a lot of potential, but came up short in a few areas, so Gearbox's commitment to tweaking the formula is encouraging.
The community on our Borderlands Wiki is already starting to stockpile game information, so check it out for a sneak peek. And while you're there, be sure to look at the terrific job the community did in cataloging the weapons. If you've played Borderlands, you know how many different combinations of weapons there are in the game, so it's really impressive how wiki editors are handling the sheer volume of guns.
500px
Calling all gamers
What gaming releases are you most excited for this fall? Are you contributing to a gaming wiki that's building an active community? Share your thoughts and experiences in the comments below (and if you need more editors on your gaming wiki, go here to make requests).
Want to receive updates on the latest Staff blog posts? Then click here to follow this blog.