Note: since the last blog was updated way too late to still allow comments, I have remade the blog here for you to comment :)
Hello! Fan of the Driver franchise? Particularly interested in Driver: Parallel Lines? Well we have the Wiki just for you!
What is Driver: Parallel Lines?
Driver Parallel Lines is an action-adventure video game that is focused around protagonist Terry Kiddumms and his rise against other rivalry characters in the game to become a successful criminal. Beginning as a wheelman, TK (The Kid) finds work in New York with his best friend Ray, who teaches him how to drive. He helps out in repairing his car which he uses for picking up robbers from liquor stores as part of his job. As the story of the game unfolds, TK is used as a scapegoat for crime when he is hired into a group and mislead into believing he's going to be the top-notch criminal. When TK gets sentenced after the group leader, Corrigan, puts him into the picture for the NYPD, TK returns after his 28 year sentence, seeking revenge on all the group members.
The game features many unique vehicles to unlock, as well as plenty of story line and side-job missions to play. Customizing cars and weapons are just a few of many fun things to do.
What is the DPL Wiki?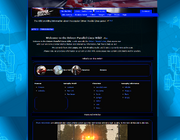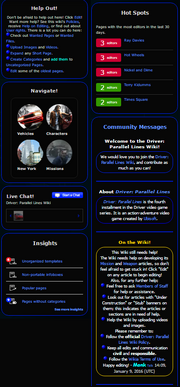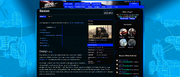 The DPL wiki is focused on the Driver: Parallel Lines video game, and features articles and categories based on everything and anything found in the game. With a color scheme based on the game, the wiki presents information in a very tabular way, with tables and images found on many articles. Thousands of large-resolution, high quality images dedicated to vehicles, characters, places and missions can be found on the wiki.

After what can be called a recent deterioration of the Driver Wiki, this wiki dedicated to one of the most popular but often under-estimated games of the franchise was created. The Wiki has recently gained my contributions as my main focus - that being completely revamping the site with images and content. I have recently begun adding images and content and have raised my edit count on the site, from 200 to 700, in less than 10 days. Despite its success, the wiki would greatly appreciate your interest, contributions and help where possible. We'd love to have you visit the wiki, and tell us what you think about it! Ask any of our Staff for assistance in how to edit, what to edit and where to start. We have many help guides available, and notices are found on any articles which require additional content and expansion, listing what needs to be done where possible.
Advantages of the wiki?
Fresh, new layout with clean sense of organsation and presentation.
100% factual information with references and sources.
Creative CSS and presentation.
Chat with huge array of functions and customisation.
Large amount of higher resolution and higher quality images.
Large articles filled with a consistently large amount of content.
Videos integrated where possible.
Categorisation and organisation at its finest.
Vandalism-free thanks to active Administration.

Check out the site for yourself! Feel free to have a look around and contribute where possible. Be aware of Policies and Manual of Style when contributing. Look out for any notices on articles and search our lowest quality/less popular articles to see where to start :)

Thanks! Have a great day!
Mr. Ferrari (talk) 18:46, June 14, 2016 (UTC)