Hi there! I'm your fellow Wikian user, TheWearyandHeavyLaden. I created a new Wiki called Cybersix Fandom Wiki a few days ago, it is meant to compliment its sister Wiki, the unofficial Cybersix Wiki. Its still fairly new and I'm working on the bones of it first, however, I hope some fans will add more content and contribute to the community.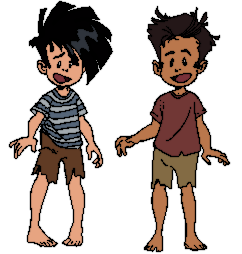 What is Cybersix?
Cybersix was a popular 1992 comic book series, it was adapted into a poorly-received 1995 live-action television series, and adapted once again as a well-received 1999 animated television series.
It follows the titular character of Cybersix who is part of the Cyber Series, they are genetically-engineered super soldiers created to take over the world through force. However as the young children grew they became rebellious, so their evil creator and father, Doctor Von Reichter, ordered their mass massacre. Cybersix and her brother, Cyber-29/Data-7, are the only survivors. Cybersix was able to escape to the city of Meridiana where she lives a double life as a male literature teacher during the day and a leather-clad super-heroine during the night. She fights against the creations sent by Von Reichter and his clone-son Jose meant to destroy her, in the process she becomes the protector of her friends and unknowing inhabitants of the city.
What this Wiki is about
This Wiki is a more relaxed place where we can have fun and share our works and ideas. I was also really determined to create this Wiki to document and showcase the Cybersix fandom, there is a long history there, there are old fan websites and notable people we can make articles for. I also have some fun ideas I would like to add, some examples would be a fake DVD release with all of our dream features included in it, how Cybersix would've looked as a 1990s Canadian cartoon if it wasn't made into an international co-production, and how Cybersix would've looked today had it been successful. I have a lot of ideas and I hope this inspires others to create something as well.
Some ideas that you can submit to the Wiki:
Fanart
Fanfiction
Pictures of your cosplay
Your YouTube videos (reviews, music videos, etc)
Your Wiki that has a page on Cybersix (kinda like the Wiki about Wikis)
Colour in the comics or any lineart from the series
Ideas for a second season
General discussion and sharing your opinions regarding the series
Pretty much anything related to Cybersix is welcome! All I ask is that you add your own original work, if you plan on adding someone else's work please get their permission first and properly credit them.
Thanks for reading and I hope I'll see some fellow fans contributing to the community! :D