Hey y'all, this is Thisismyrofl, admin of Community Central. I wanted to take a bit of time to show off a wiki I recently adopted and have been fixing up: c:forrestgump.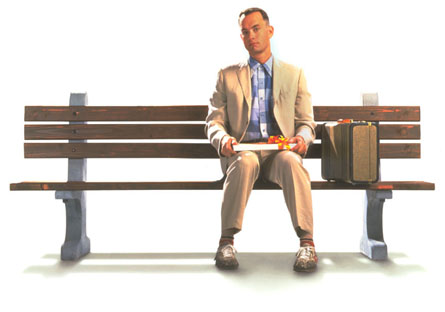 Let's start with a few things you might not have known about old Forrest. Did you know...
That's right: I'm sure the majority of you will have seen the film (if you haven't, go do it!) but there was also a novel and sequel! I've read and seen them all and I've been working really hard to have the best repository of information about Forrest Gump on the planet. Recently we hit 150 articles and I redesigned the main page, and I've been working on documenting the film's soundtrack. I really hope that someone will see this and join the wiki.
If you're willing to demonstrate devotion by making good edits to the wiki, and perhaps by reading the novel(s) as well, I'd be willing to give out admin rights to trustworthy users.