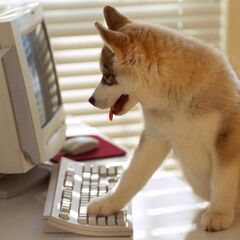 Greeting Wikians!
As we gear up for an exciting May, I wanted to take a moment you remind you all of our Office Hours program. In the past, we've hosted special chats and hangouts dedicated to answering all of you wiki-related questions live!
Each Thursday this May, Staff will be hanging out with you in Chat to answer any wiki-related questions that you may have. Does creating the perfect wordmark for skin frustrate you? Just can't seem to grasp templates? Or do you just want to spend some time with some really awesome staff members? Well then come on down to Community Central Chat for Office Hours!
Thursdays in MAY at 1pm PDT (20:00 GMT)
Office Hours Tips!
In order to come prepared for Office Hours, please remember to review our Chat Guidelines.
Office Hours can get a bit crowded, so remember to be patient while staff try and get to everyone.
During the session, try not to PM staff, as someone else may have the same question as you. Unless it's personal, please try asking your question in general chat first.
If you have a question or need to get ahold of someone durning off-hours feel free to talk to a Central Admin or Chat Mod or you can always write to us at Special:Contact.
Our next session is Thursday, May 9th at 1pm PDT
Future Office Hours
Can't make our Office Hours this week? Our next session will be held on Thursday, May 9th at 1 pm PDT.
What was your first day in chat like? Do you have any advice for someone who's new to Wikia chat?  Let's hear all about it in the comments section below! 
Want to stay up to date on the latest feature releases and news from FANDOM?
Click here to follow this blog.
Interested in learning more about community management on FANDOM?
Click here to view our community management blog.