Greetings Wikians!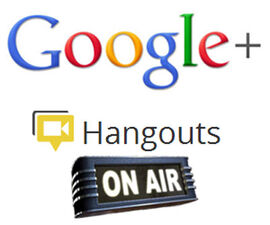 Wow, what a month it's been! As some of you may know, we kicked off our new series of Office Hours last month. In February we hosted two themed discussions on Community Central Chat, where you had the opportunity to chat with staff members about Wiki Design and Infoboxes!
I'm excited to announce for our next Office Hours we'll be using a live Google+ Hangout to virtually chat with you! That's right, Wikia staff members will be live on-camera responding to your questions on about Wikia! This week's theme is Trolls and Vandalism. We'll be having a roundtable discussion with our lovely staff members Rappy, DaNASCAT and Brandon as we chat about best practices for keeping your wiki safe!
Prior to Office Hours, respond to this post with any questions you may have about protecting your wiki from trolls and vandalism. You can also tweet your questions to @Wikia_Community on twitter now or during the session. Once we start, there will be a live chat next to the broadcast, so stop by and hangout and chat with us!
Tune in to the Wikia's Hangout live! You will be able to view the hangout on our YouTube Channel and over on our Wikia Google+ Page . The hangout will start prompty at 11am PT (6pm GMT) on March 7th, 2013. Tune in to watch your questions answered LIVE!
We hope to see you all there!
EDIT: We will be live in a few minutes! Watch below at 11AM PT. :)
'
Want to stay up to date on the latest feature releases and news from FANDOM?
Click here to follow this blog.
Interested in learning more about community management on FANDOM?
Click here to view our community management blog.