HARRISMENT ON WIKI'S I HAVE A BLOG http://twilightsaga.wikia.com/wiki/User_blog:Edward_Is_Better_23/HarrismentYEP THAT IS THE ONE, IT HAS GOTTEN THE INFORMATION THAT YOU NEED TO READ AND PLEASE CAN YOU SORT IT OUT, I AM A CONCERNED USER.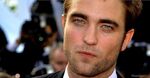 (Vamp's_23) My Coffin • Message Me, I won't bite • My Blood Bank
Ad blocker interference detected!
Wikia is a free-to-use site that makes money from advertising. We have a modified experience for viewers using ad blockers

Wikia is not accessible if you've made further modifications. Remove the custom ad blocker rule(s) and the page will load as expected.