The main reason I come to Community Central is so I can get technical help on the forums. I tried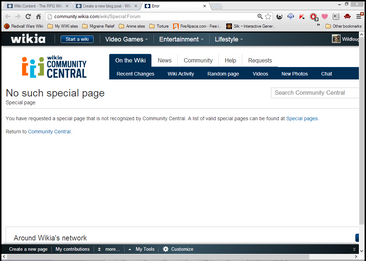 to access them today at http://community.wikia.com/wiki/Special:Forum  and got this instead:
"You have requested a special page that is not recognized by Community Central. A list of valid special pages can be found at Special pages.
Return to Community Central."
Can someone please help me find out what's going on here? I'm really confused. Did someone decide to throw the only help pages Wiki had out the window?