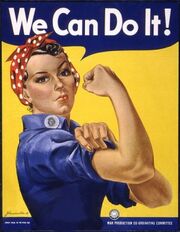 Creating a successful wiki is like climbing a mountain; it can be hard to do alone. At Wikia, we try to write blog posts with
helpful tips
and suggestions, but thought it might be useful to give you a roundup of the main help resources.
These are the official places where you can find answers to your questions, but they aren't the only help pages that exist. There are plenty of Wikia users out there willing to lend a hand with logos, backgrounds, or whatever else you might need. For example, the Logo Creation Wiki takes requests for help designing logos, themes, and shortcut icons.
Where do you turn for help? Are there any other cool wikis dedicated to helping users? Share your favorite places to find information in the comments below. Also, if you're willing to help other users and answer their questions, make sure to comment below with a link to your talk page.
Want to receive updates on the latest Staff blog posts? Then click here to follow this blog.