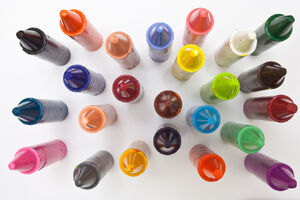 "Wikians are some of the most creative, smart, and basically insane (in a good way), people I know"
—Sena (aka Xean)
Simply put, you guys are awesome. You come up with amazing and interesting things all the time. Your wikis are an inspiration to other wikis, other users, and Wikia staff. You should be proud of the amazing things you create, and you should share them with the world!
We're proud of the things you do on wikis, and we often share links with one another from our favorite finds. Today, we've collected a sampling of the cool stuff communities have done below. This isn't all of them, and we're sure we've missed a bunch, so feel free to add your own finds in the comments below!
Like I mentioned above, this is by no means a comprehensive list. Has your wiki done something unique, or have you seen anything cool on other communities? Put your finds in the comments below!
Want to receive updates on the latest Staff blog posts? Then click here to follow this blog.