Me of all people likes Degrassi, but NOT the new ones i can't say i   don't like the new ones but I don't like them as much as I LOVE the old        episodes. Most people agree with me that they like the old episodes better.
Because the new episodes are just dumb since Emma & Manny & Tobby & Liberty &
J.t & Jimmy & Ashely & Sean and many more that were in the old episodes
left nothing but i mean NOTHING as been the same. Only some cast members. I
thought Degrassi was mostly about Emma & Manny, but i was wrong it's about 
making life decissions. The old episodes were much exciting, not that the new 
ones aren't is that i kinda miss the old ones. Would it hurt the show if 
the old members come back to the show & that J.t have NEVER died. I wish they 
have never killed him. They just had to do the stabbing but not kill him. Also, what happen to Hazel & that other girl who was friends with Paige Terra.





-xxxDimplessxxx-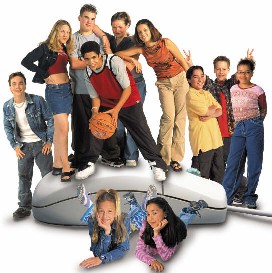 Ad blocker interference detected!
Wikia is a free-to-use site that makes money from advertising. We have a modified experience for viewers using ad blockers

Wikia is not accessible if you've made further modifications. Remove the custom ad blocker rule(s) and the page will load as expected.