The Piggy Tales Wiki is a wiki that goes into the stupid lives of the pigs in clay and computer animation. Like Wallace and Gromit, it features the pigs. There are 3 seasons to this:
Piggy Tales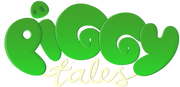 This is the first instalment to this universe. This shows randomly how the Pigs live in there Crazy environment with explosions and pedicaments.
Piggy Tales: Pigs at Work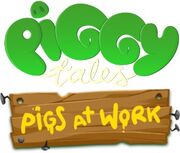 This is the Second Instalment. This shows the life of the pigs at work and construction sites. Thing is that they don't follow the steps to create a house and safety precautions.
Piggy Tales: Third Act
This is the Third Instalment and the recent. It is set in a theatre and shows how pigs operate there.